Hagen Glass was incorporated to do business on April 1, 1994. Jay Hagen started the business to provide glass and glazing products to the people of South Dakota. A large portion of the business is conducted within a 100-mile radius of Rapid City. Presently the company is under the direction of President, Jay Hagen and Secretary/Treasurer, Sandy Hagen.
Hagen Glass has a mission. It defines WHO we are, WHAT we do, and WHY we are in business. That mission is, "PROFESSIONAL SERVICE" to the Home Owner, General Contractor, and Commercial Business Owner. Our efforts as a company, through our employees and representatives, are directed toward this mission.
PROFESSIONAL SERVICE incorporates every person who works for HG. It is a phone that is quickly answered. It is information that is accurately given. It is following through when a promise is made. It is appointments that are kept. It is looking and speaking professionally. It is leaving a home or business installation cleaner than you found it. It is getting to know the foreman on the job and working with him to make his job easier. It is leaving the construction site clean and orderly. It is making it right the first time. It is saying please and thank you. It is keeping the inventory properly stocked and the WHOLE COMPANY clean and organized. It is working out internal company problems so they do not negatively affect our jobs. It is commitment to each other, to our customer, and to our community. Let our award-winning staff show you how Hagen Glass can help with your next home.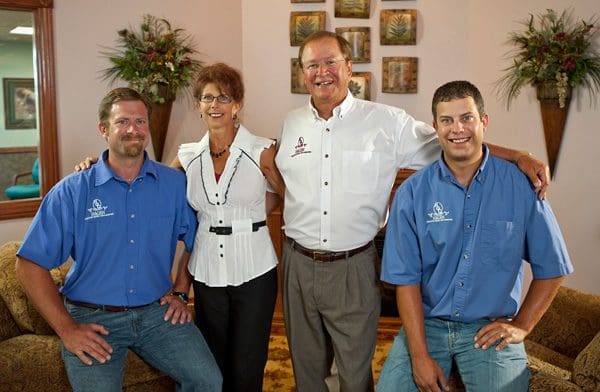 Jay and Sandy Hagen are the proud owners of Hagen Glass and they have lived in the Rapid City area since 1970. Jay began his career in the glass and glazing industry in 1974. Jay and Sandy have two sons, Jason and Jared, who are both actively involved in the company, which has been serving the glass and window needs of the Black Hills region since 1994.
With a dedication to customer service and a commitment to quality and craftsmanship, Jay and Sandy have earned the trust of their satisfied customers and have worked hard to build the reputation that precedes Hagen Glass today. Jay and Sandy invite you to "Experience the Quality" and visit their beautiful showroom or schedule a time to meet with their expert staff for a free in-home evaluation
HAGEN has been completing award winning projects in the Black Hills region for many years. Along with our beautiful home imporvements, HAGEN has the honor of receiving awards on numerous commercial projects as well. The craftsmanship awards earned by the installation crews represent the pride and dedication to perfection that is instilled within every project. 
2014 CIC Award - The Johnson Project
Residential Services
We service window and patio doors, shower and tub doors, shower and tub replacement, insulated glass, screen, and glass repair.
Commercial Services
We offer aluminum and automatic entrances, curtain walls, commercial grade windows, and 24-hour door & window repair.