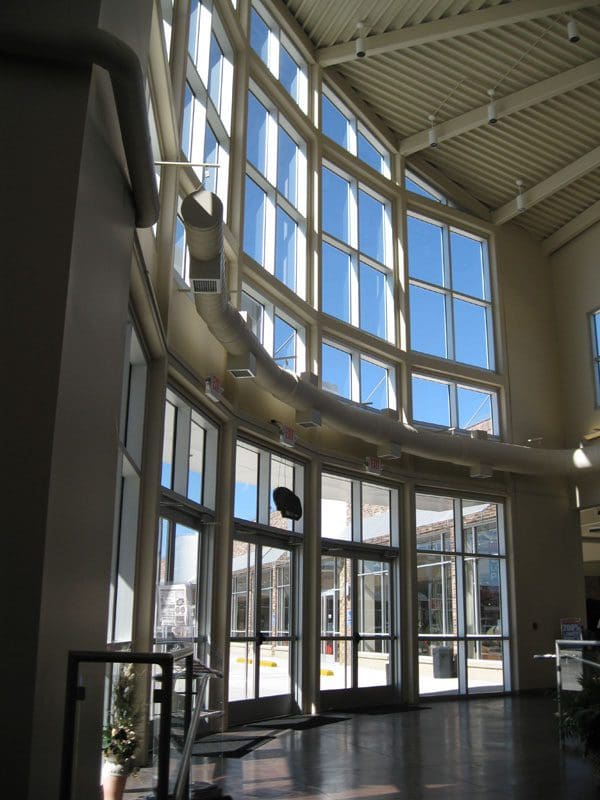 At Hagen Glass, we are able to provide high quality products and professional installation for your next commercial project. Our highly trained team specializes in custom curtainwall systems and storefronts, as well as a diverse selection of other products to make your design goals a reality!
In addition to designing and constructing aluminum entrances, storefronts, and curtainwall systems, we also offer automatic entrances, composite panels, translucent wall panels, glass skylights, heavy glass entrances, operating windows, FRP doors, sunshade systems, custom mirrors, and it doesn't stop there! We also offer a wide variety of specialty, decorative, and energy efficient glass types.
Contact our Hagen Glass team to learn how we can help you with your next commercial project or to schedule a free design and/or project consultation.
Hagen Glass is pleased to offer the Rehau design for European Style Minnkota Windows in Rapid City and the surrounding Black Hills area. The tilt-turn design is the perfect blend of performance and aesthetics for your home. These versatile windows tilt in for ventilation; and with a simple turn of the handle, also swing in for ease of cleaning. We offer these windows for both our residential and commercial jobs.
These Euro-style windows and French doors feature a 12-point locking mechanism for security and solid resistance to cold and air infiltration around the entire perimeter of the sash. This design has been successfully utilized in Europe for over 65 years and has now been integrated by Minnkota into their window series for an engineered design which is proven to be efficient and of the highest quality.
In addition to the European Style windows and French doors, the Minnkota product line also includes casement, awning, picture, sliding, double hung, patio doors, and specialty windows. Minnkota Windows™ products carry a Limited Lifetime warranty which is transferable and includes coverage which exceeds the industry standards.
At Hagen Glass, we offer Minnkota Windows™ with a variety of framing profiles and hardware finishes that will enhance the appearance and increase the comfort level of your home. Some of the features and benefits available from Minnkota include:
Hagen Care
All of our products carry a 1 year workmanship warranty.